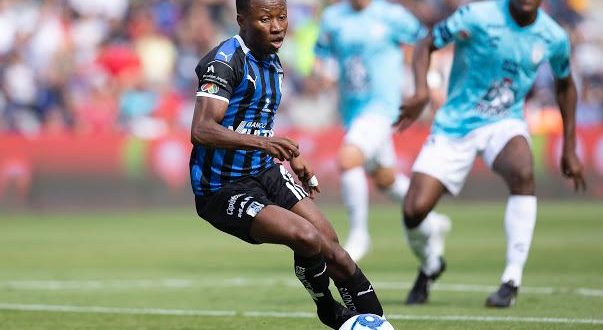 Clifford Aboagye on show as Gueretaro thrash Veracruz
Clifford Aboagye on show again as Gueretaro thrash Veracruz:
Ghanaian midfielder Clifford Aboagye was on show once again for Queretaro FC as they went away to beat Verecruz 5-0.
The little maestro dominated possession in the center of the field, winning a lot of the ariel duels and delivered accurate passes in his distributions.
He lasted 86 minutes at the Estadio Luis de la Fuente (Veracruz) with O. Arellano replacing him.
Gueretaro has now returned to the top of the table after seven matches.