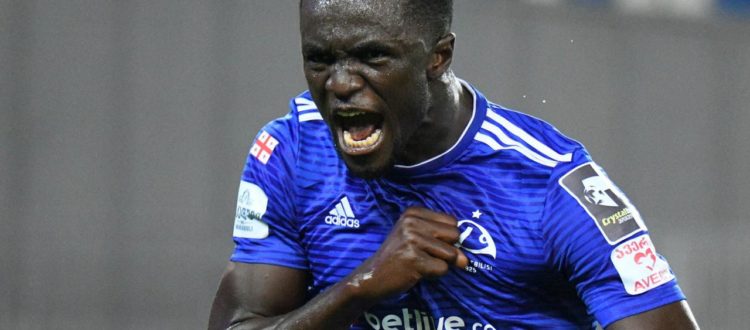 Kwame Karikari scores again for Dinamo Tbilisi
Kwame Karikari scores again for Dinamo Tbilisi
The attacker bagged his second goal in just three days for Dinamo Tbilis at the Erovnuli Liga on Sunday.
The visitors cemented their top spot place with a 6-0 thumping over city rivals Lokomotivi Tbilisi at the Mikheil Meskhis Sakhelobis Stadoinia Satadarigo Moedani.
Karikari replaced A. Daffe in the 54th minute and scored the sixth goal of the game in the 77th minute.
They have 44 points, claiming the top spot after 22 matches played in the Georgian league.