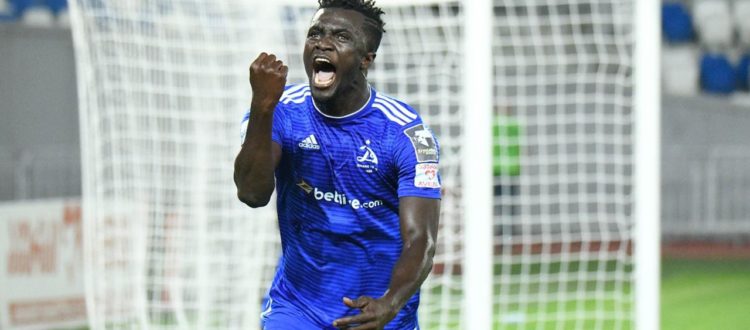 Kwame Karikari scores as Dinamo Tbilisi progress in the UEFA Europa League qualifiers
Kwame Karikari was on the scoresheet for Dinamo Tbilisi as they progress to the next stage of the 2019/20 UEFA Europa League qualifiers.
Dinamo Tbilisi defeated Qəbələ 3-0 at the Boris Paichadze Dinamo Arena B after winning the first leg 2-0 in Azerbaijan last week.
The attacker joined play for the Georgian side in the 78th minute, replacing Georgian modifier Levan Kutalia.
Just fifteen minutes after coming on, Kwame Karikari put the icing on the cake, scoring the final goal of the tie for his side.
They will now face Dutch side Feyenoord in the next round of the competition.