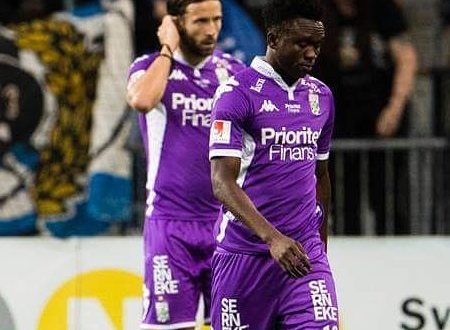 Lawson Sabah debuts with top performance
ProBall Management player Lawson Sabah was handed his first ever start for his side IFK Goteborg in their 2-0 win over Helsinborg at the Nya Gamia Ullevi on Sunday.
The midfielder lasted 73 minutes and was replaced by E. Salomonsson in a game where the former played very well in the Swedish Allsvenkan.
The youngster has had several spells with the youth side where he has excelled and has come off the bench on 4 occasions this season.
The 19-year-old was delighted with the chance and insists he has to do extra more to get more playing time: "Yes, I was (excited). But I have been waiting for this kind of chances."
He added: "Even if I played well, I have to do more. I have to work on my weakness. I have to improve my position."
After what seemed to be a good errand with services, Sabah got compliments of his coach: "He did what we told him to do, he ran a lot and was quick on his feet. He won won the ball and was good in the short game," these were the words of the coach Jorgen lennartsson.