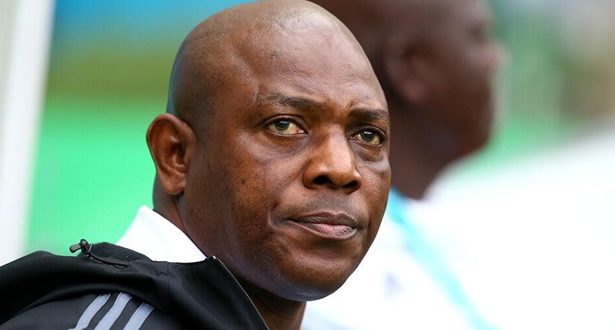 Ghana FA sends message of condolence to Nigeria over Keshi's death
Following the sad news of the sudden death of legendary Nigeria coach and former footballer, Stephen Okechukwu Keshi on Wednesday morning, Ghana Football Association (GFA) President Kwesi Nyantakyi has sent a message of condolence to the Nigeria Football Federation and its President, Mr Amaju Pinnick.
"Stephen Keshi was a great man and with a noble spirit, whose shining example of dedication to football and to footballers was not only to Nigeria but to several countries including Ghana as he mentored several Ghanaian players," wrote the GFA President
"Keshi's death is not only a loss to our brothers in Nigeria but also to the football fraternity of Ghana. He was greatly admired by all and he will indeed be sorely missed.
"I had the honour – and the privilege – of meeting him on several occasions, and I was always overwhelmed by his dedication to football, his knowledge of the game and humility. This is a very sad day for us," added Kwesi Nyantakyi in his message.
On behalf of himself and the entire Ghana football family, the GFA President asked Mr Pinnick to convey his sincerest condolences to the Keshi family in this time of sorrow and pain.
The flags at the GFA headquarters will be flying at half-mast as a token of the Ghana football fraternity's deepest respect for Stephen Keshi.